Ever since I was little my Grandpa would tell me that to make sure EVERYONE knows that I am Jim Carters Granddaughter and that if I did that everything would be Great!
Well I am so so very proud to call him my grandpa!
Takin a nap with his Green Bay towel from Hayden
Valentines day is the day of Love and it is probably one of my favorite holidays. I was so excited to celebrate it with my hubs. We were just going to have a normal day but then when we got home from work and school we would have a fancy dinner or something but it would of been just perfect!
Gettin his hair cut for his birthday party
Trying to learn how to text
I got up and was getting ready for work and then I went popped my pop tart for breakfast and went to say goodbye to gramps before I left for work. I knew the second I looked at him that he was gone but I didn't want to believe it so I touched his hand which he usually would squeeze back and then give me a hug and a kiss and say "have a good day babe" but nothing came and his sweet little hand was cold. So I ran upstairs and banged on the bathroom door until Brek came out! I was so scared and didn't know what I was supposed to do. Brek ran downstairs and started shouting JIM JIM JIM and checking for a pulse. We both knew..... So I called my aunt and what seemed like forever they finally got here! When she got here we called hospice and the whole rest of the family.
The night before he had a cold and my Uncle Brent, Cado, Jason, and Brek gave him a blessing. I thought it was a strange blessing because it never said get better. It just said to let his body relax and have a deep peaceful sleep. It was a little clue from the Lord to help me prepare just a little bit, but I still never would have thought it would be then.
Even though it was not a very fun love day for the rest of our family it was the end of a Perfect Love Story. My grandpa missed my grandma so much and I like to think that the talking in his sleep the night before that we heard was him talking to her. She came and got her sweetheart on Valentines day!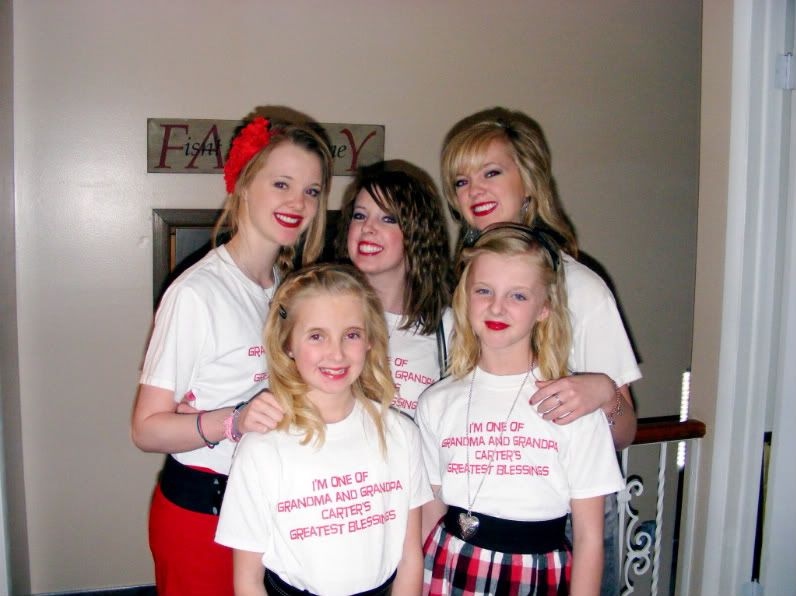 I miss him so much and even miss making the gross canned oysters or the deviled ham for his dinner, or helping him put his hearing aides in because they were buzzing! I have so many memories of this passed year that I would not change for anything!! He would do anything in the world for any of us and we loved him so much! So while I write this the tears are falling and I just wish that I could have one last hug and to hear him say Have a good Day babe! I know that he is with his sweetheart and they are watching over all of us!
And I am SO Proud to be your Granddaughter!