Day 1: My family came down Wednesday night so we went in and just hung out watching Glee and eating treats!
Day 2: Happy Thanksgiving!!! Woke up, went upstairs, helped make some food and set the table so pretty! The WHOLE Fam comes, Eat lots and lots, play some games, Eat some more
Day 3: Go see the pretty temple square lights!
Day 4: Take Grandpa Dearden to breakfast for his Birthday!
That is all kind of summed up but we had a blast that weekend! SO here are some pictures of the whole thing!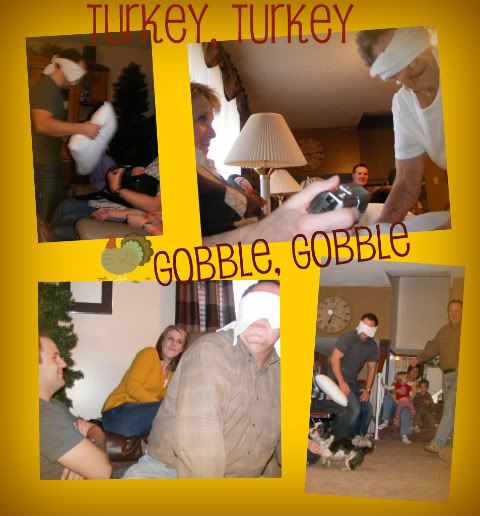 This game was called Turkey, Turkey, Gobble Gobble... you had to be blindfolded then you had a pillow and had to sit on somebody's lap and say "Turkey Turkey Gobble Gobble" So then they have to gobble and you have to guess who it is! It was way funny! Even Grandma did it!!
Rock Band..... I am soooooo horrible at this game but everyone liked it and played it for hours!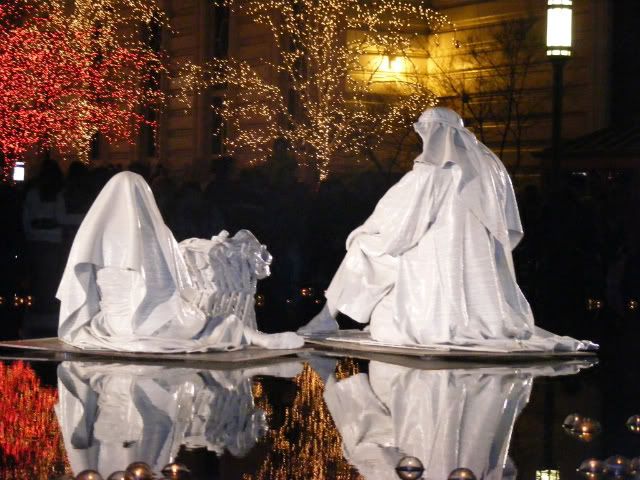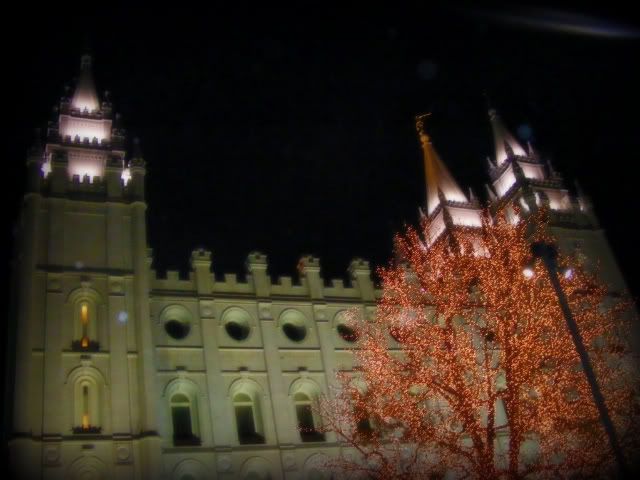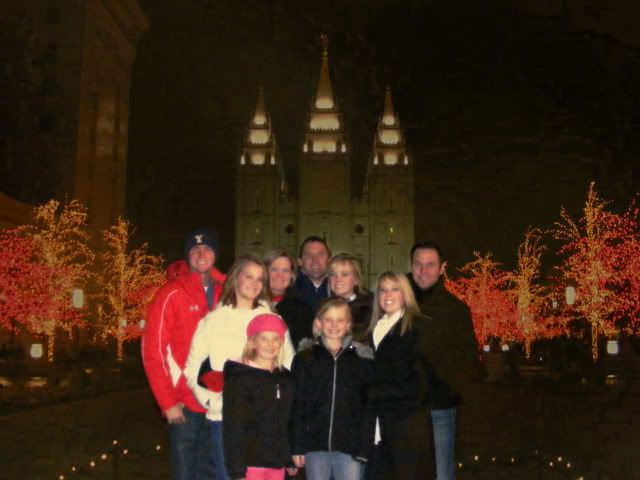 The Whole Fam!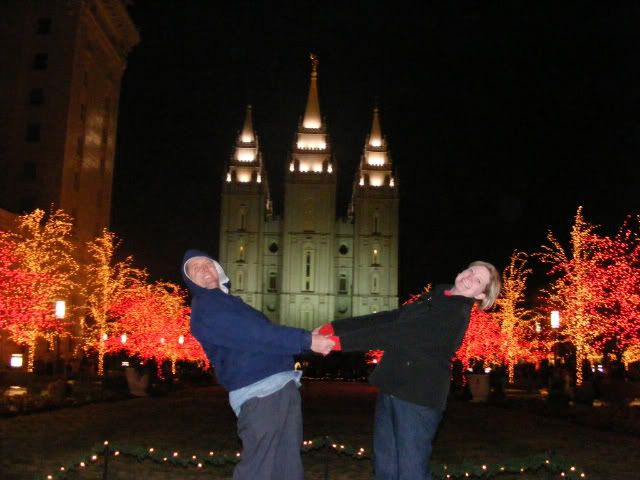 The Cute Parents!
And then Us!
At the Cracker Barrel!
Hope everyone had a great Thanksgiving!