Thanksgiving was spent with the Dearden side of the family this year. It was great to see all of them, I haven't seen them for years, and Brek hadn't even met some of them yet. So it was a fun Holiday spent with Family!
Olivia the master table decorator was in charge of the table, and so she enlisted me, Brek, and Mil to help her fold the napkins... lets just say me and Mil got the job of putting the napkins on the place settings, because husband is a little bit of a show off and mastered the skill way to fast! So him and Liv folded and me and mil placed. The table ended up looking so cute!!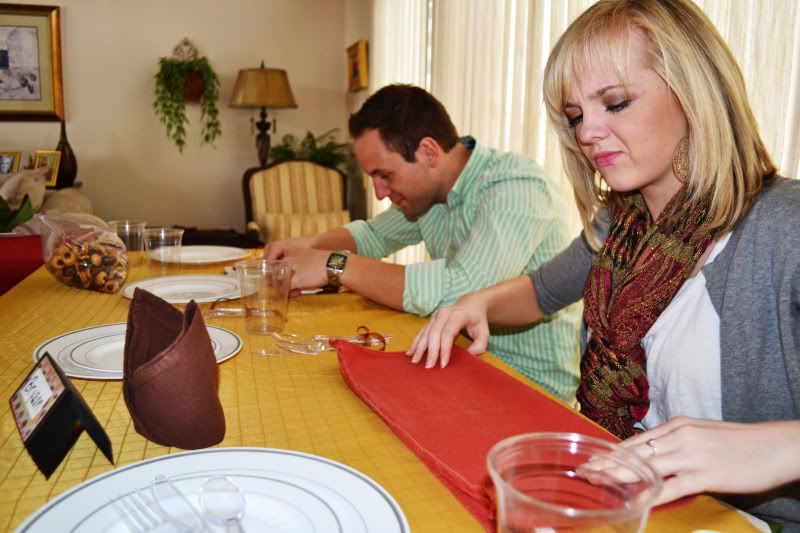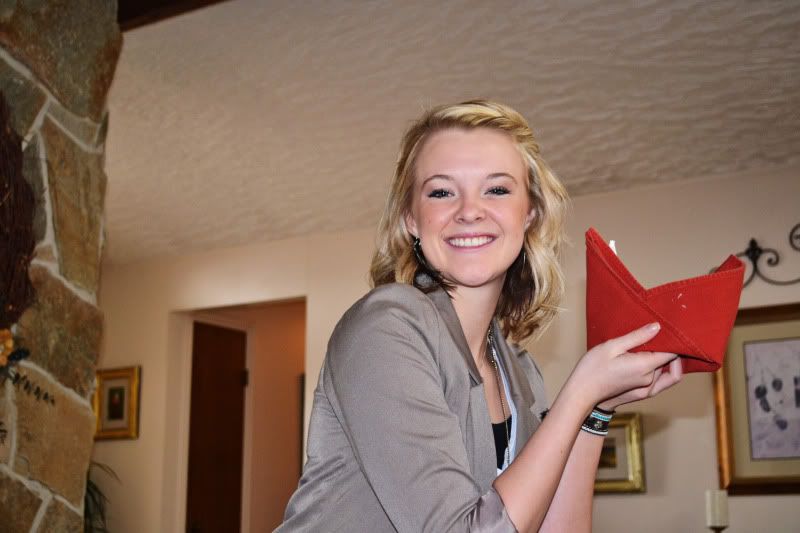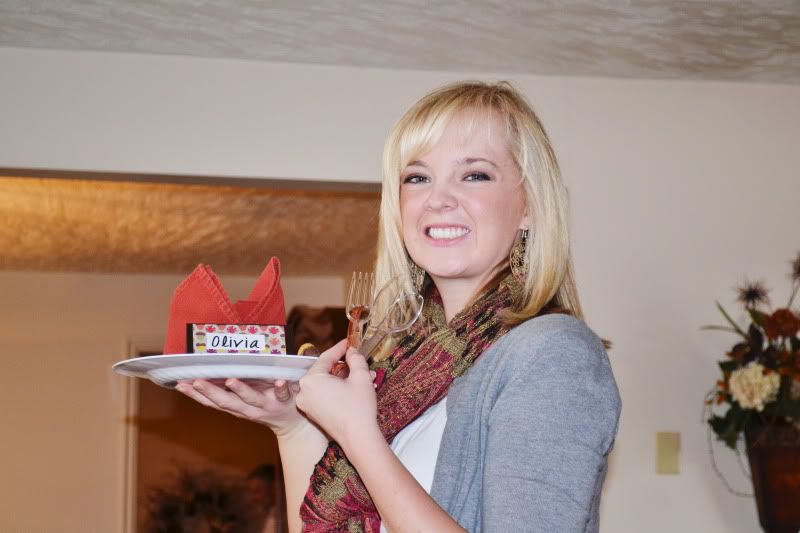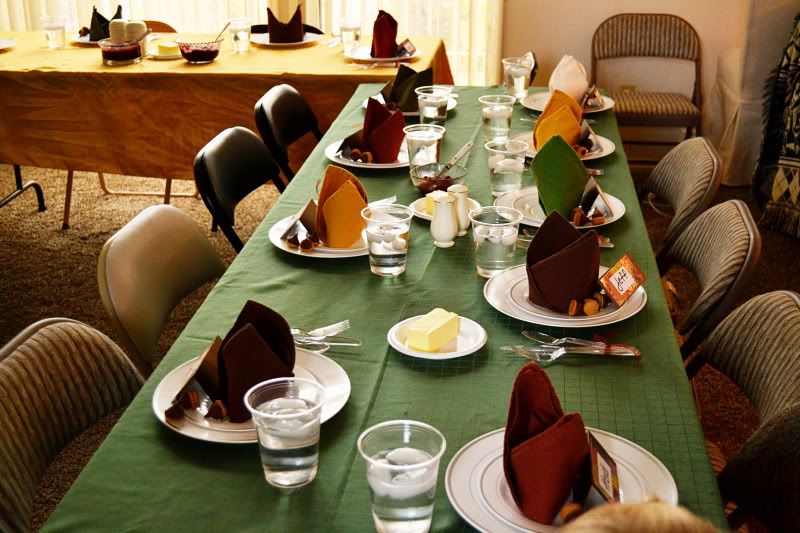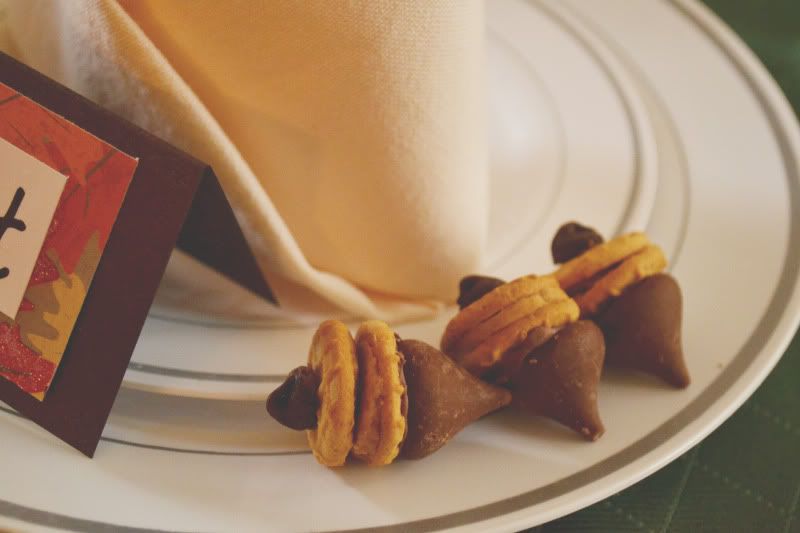 Then while we were waiting, my sisters of course snuck my camera and began taking fashion shoot pics, so we all ended up taking a turn in front of the garage!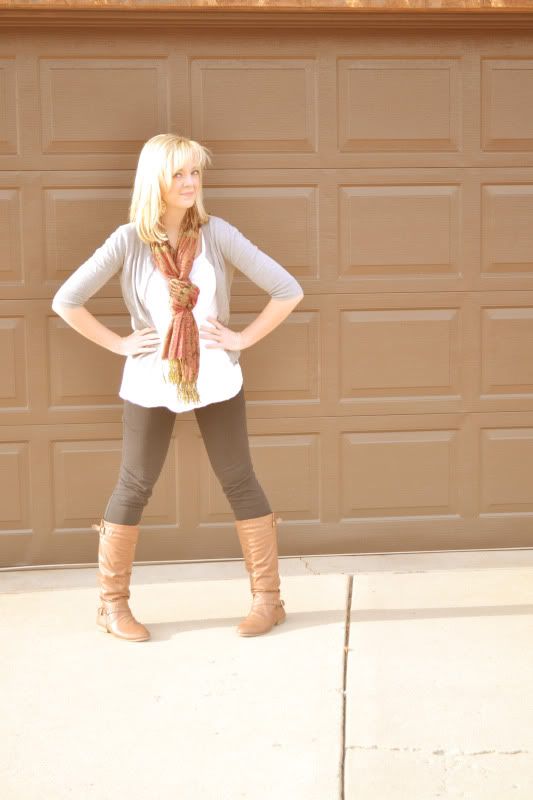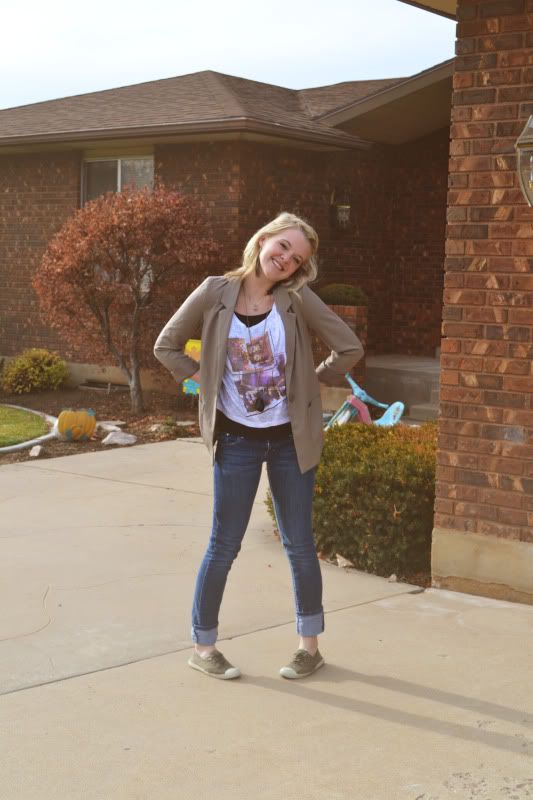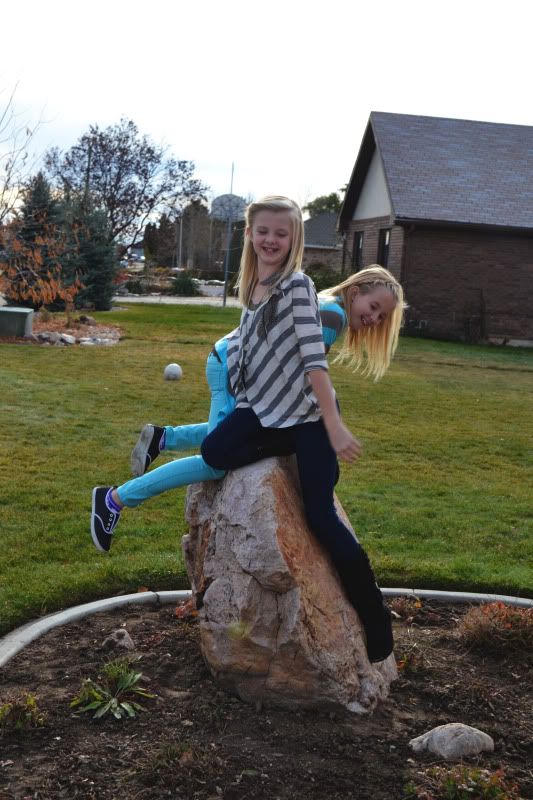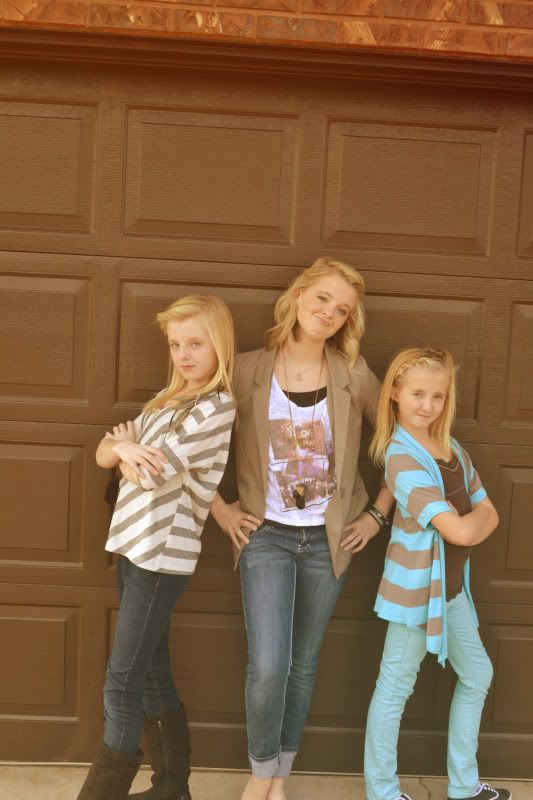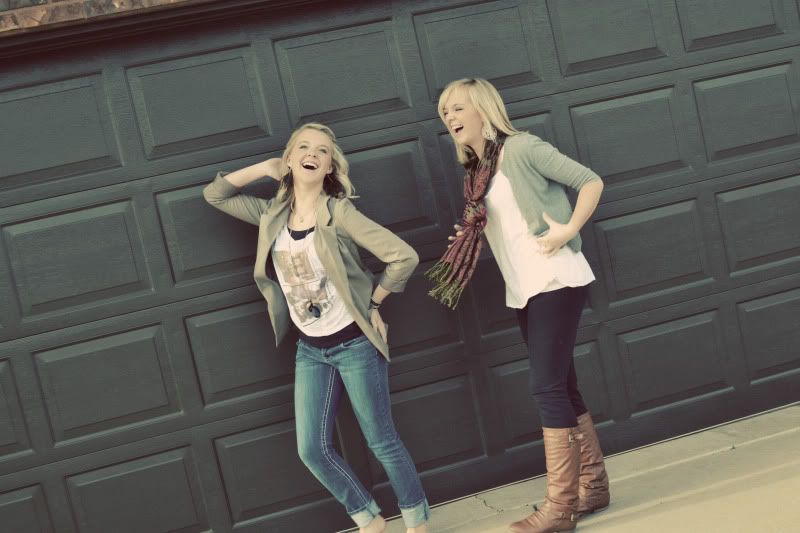 Love Their Laugh!
We ended the night watching my Grandpas slide show my dad made
Then watched my dear old dad open his BIRTHDAY presents!! Poor guy has to share his birthday with Thanksgiving all of the time! But we didn't forget him, and my mom spoiled him with an IPAD! He was so surprised and it was the best part of the night seeing his face!! Happy Birthday DAD!!! We love you more than you'll ever know!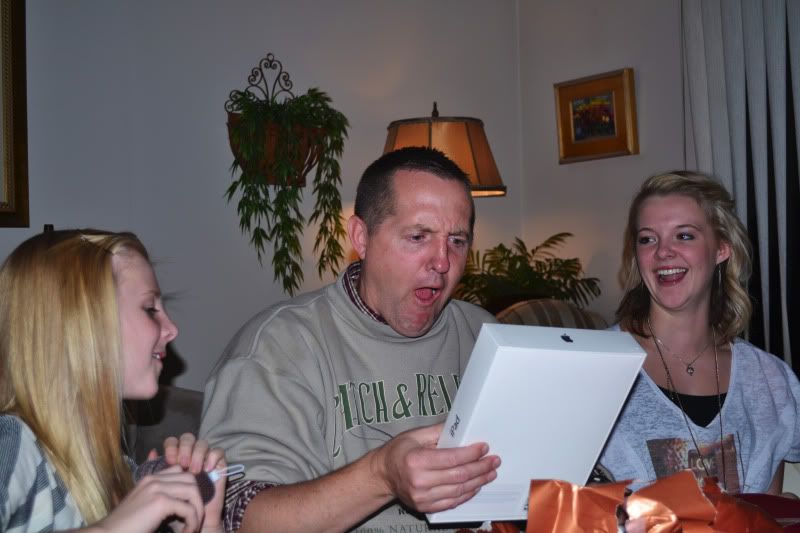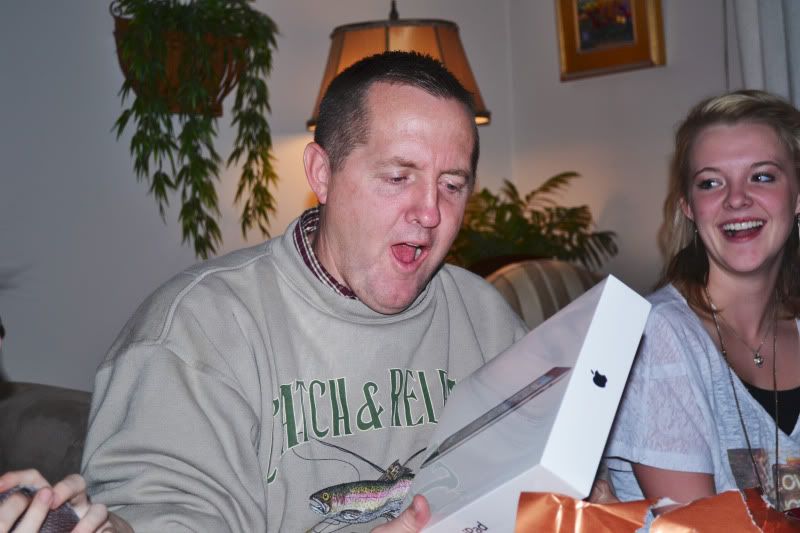 Friday morning we had to be up early for family pictures! I actually got to take some of my Aunt Lisa's family, and i was scared to death but I think they turned out pretty cute! After all of the pictures were done we went and hung out at my Grandpas for a little bit, then it was back to pack, and then on the road again.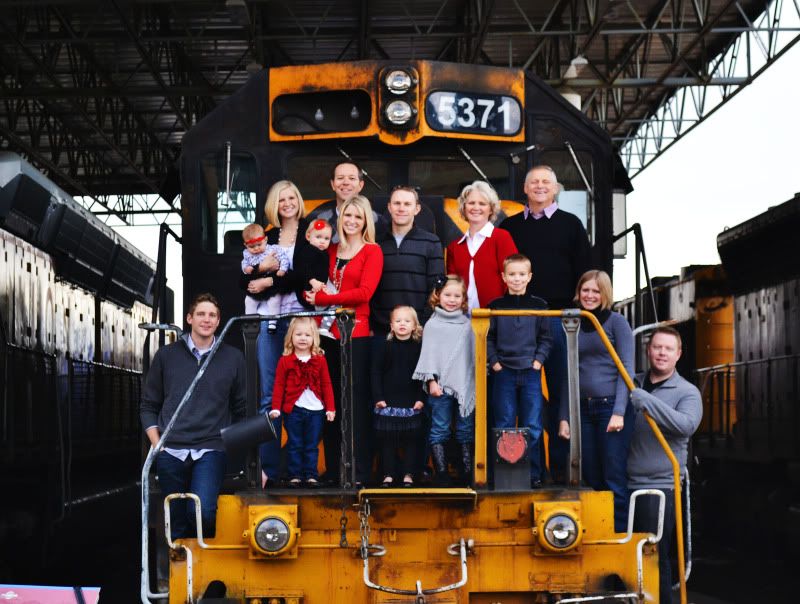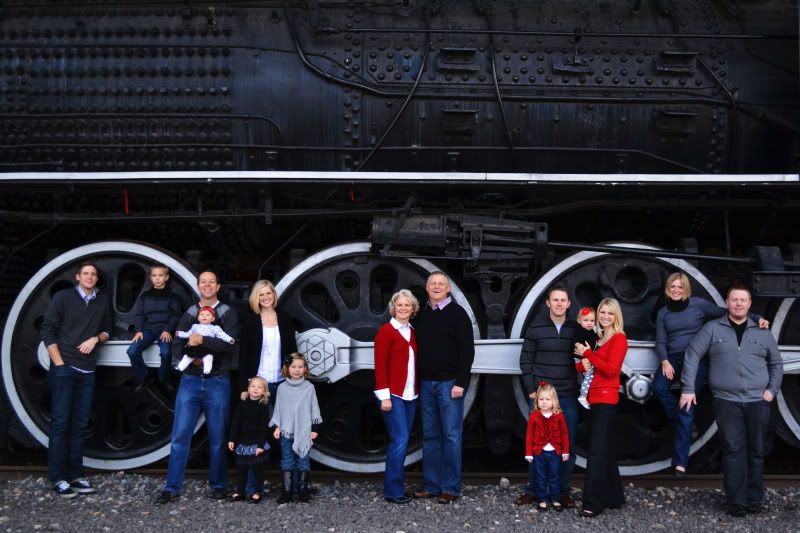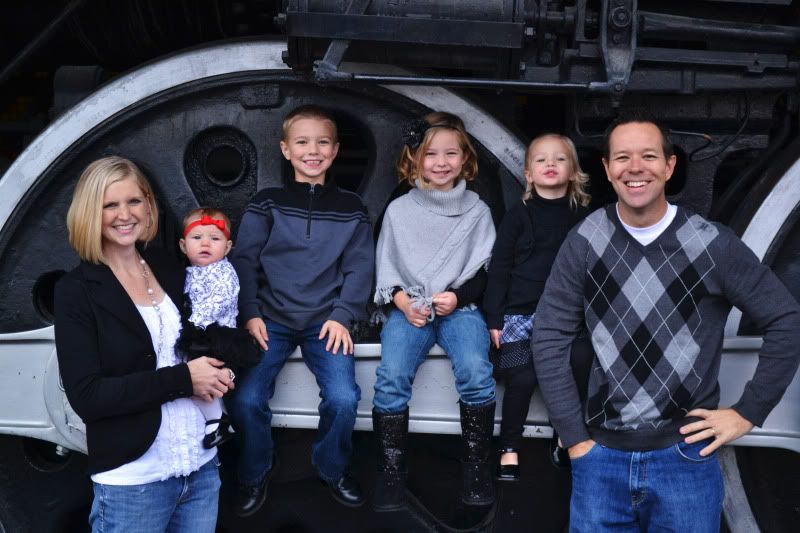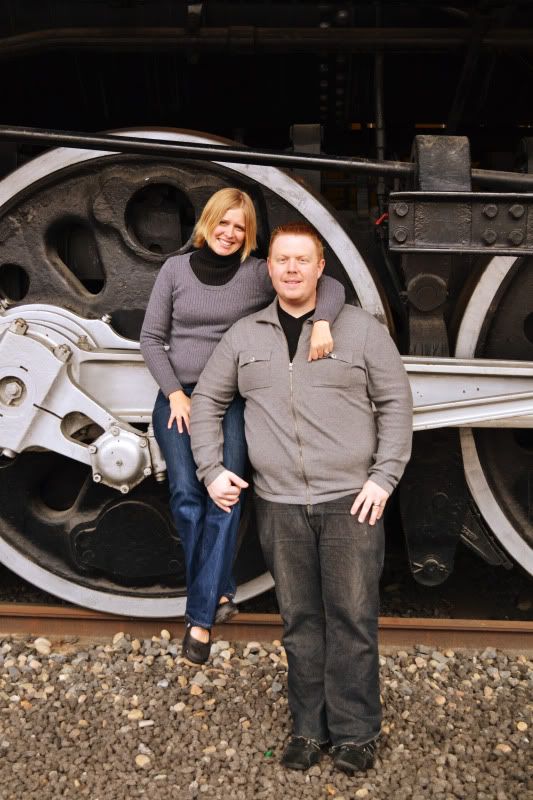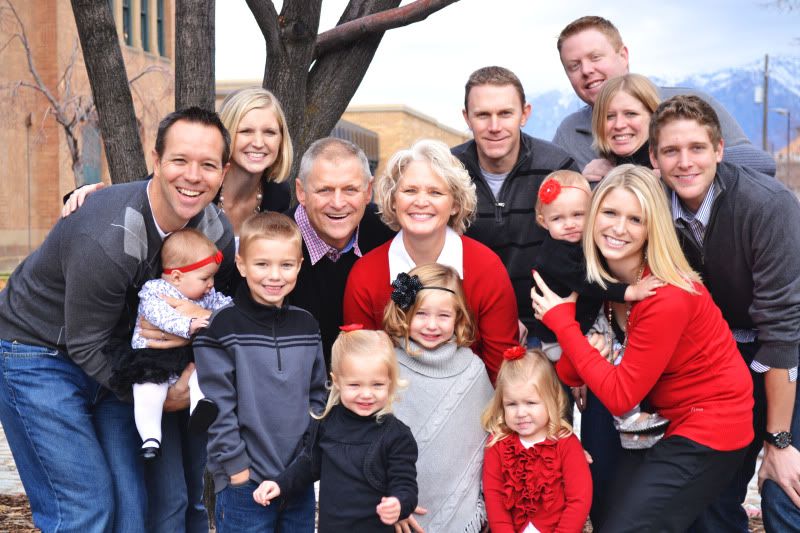 Saturday was my Grandpa's big 80th Birthday party that we had to miss, but I heard it was a packed house! We were sad we missed it! So Happy Birthday to you too Grandpa! I just realized I don't have any pictures of you over the weekend! I am so sad!
All in all we had a great Thanksgiving weekend, and have so much to be Thankful for!