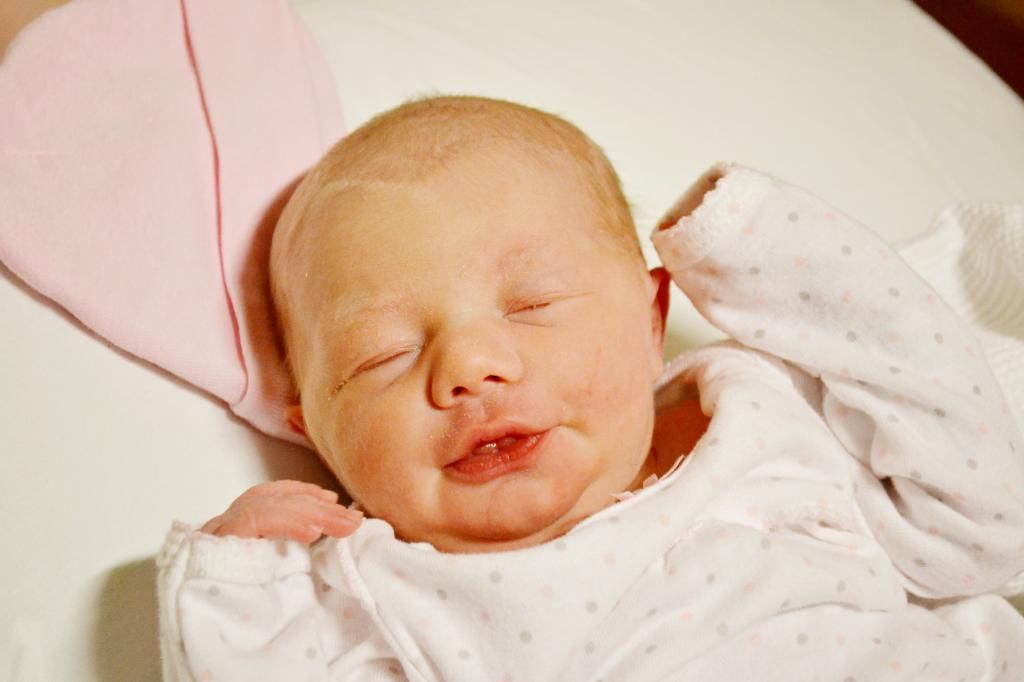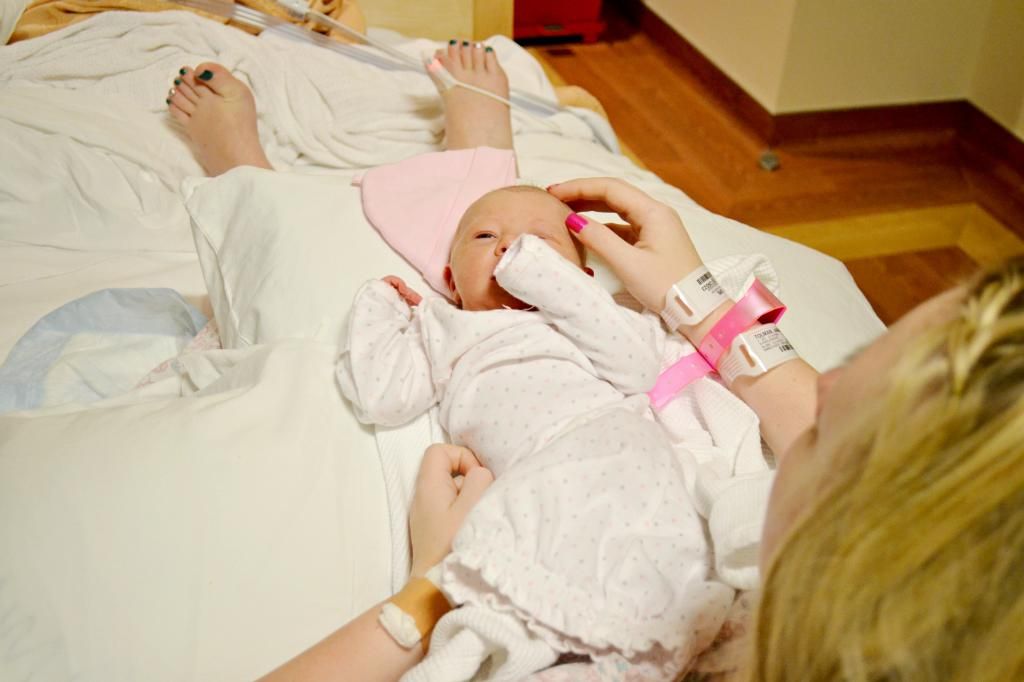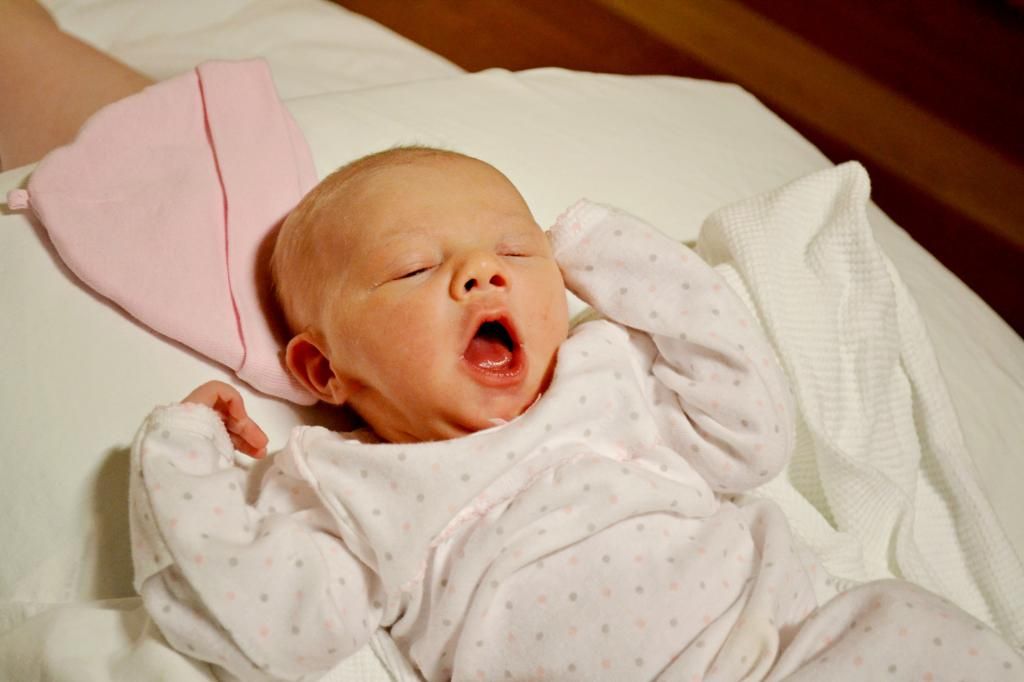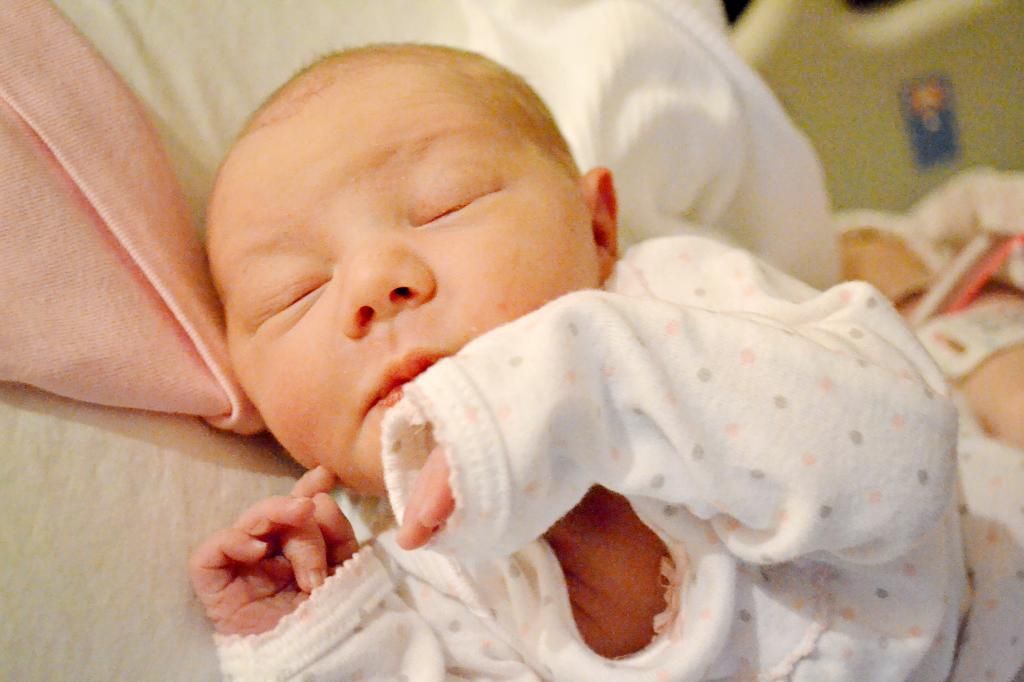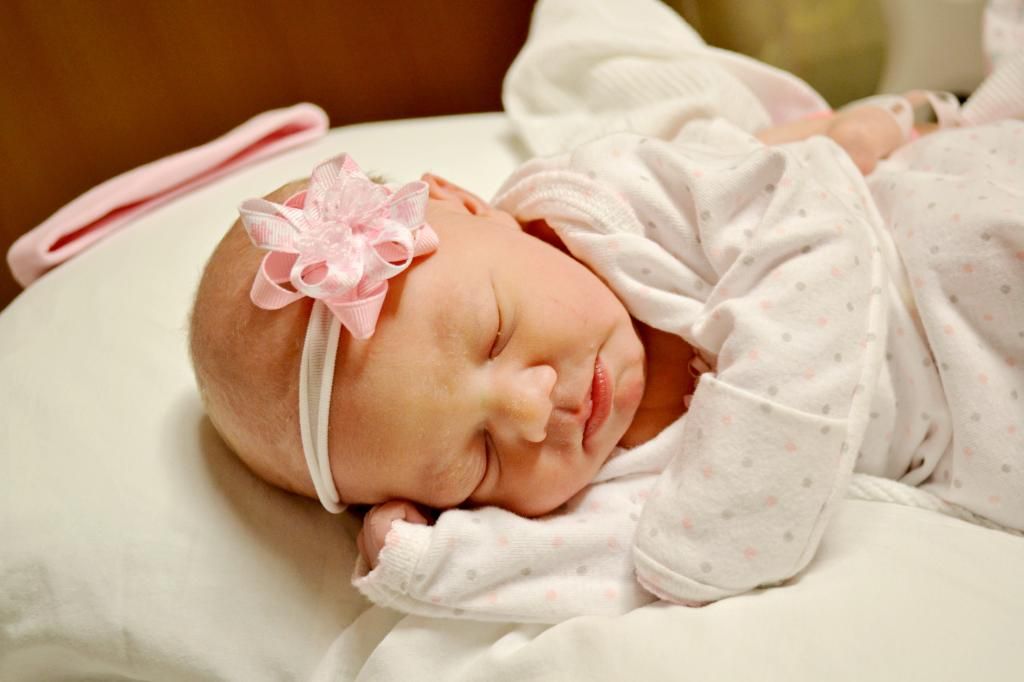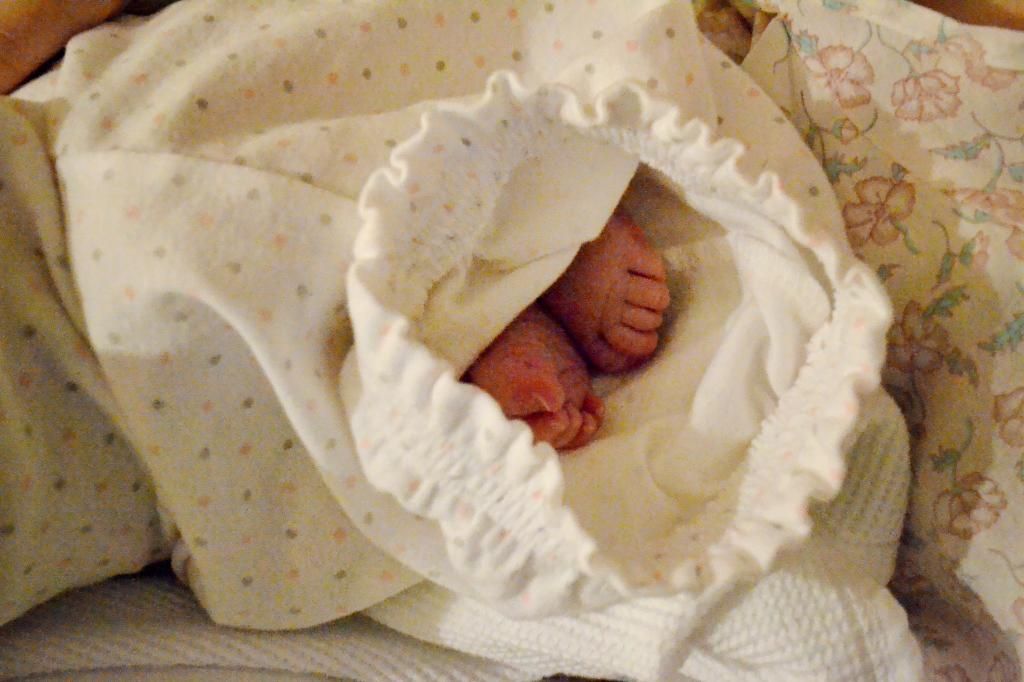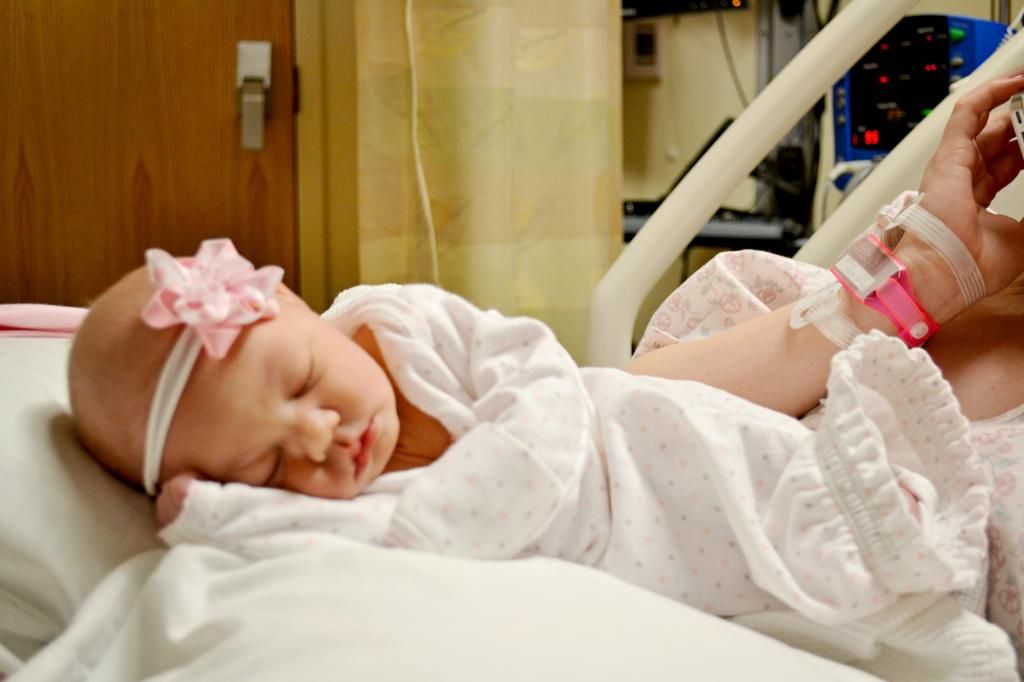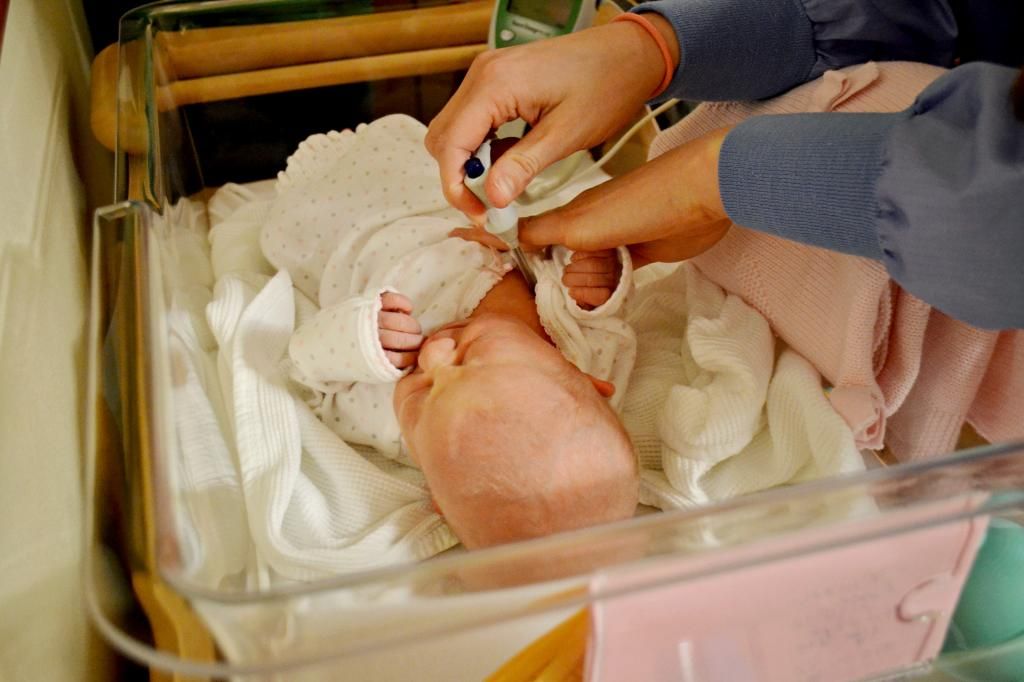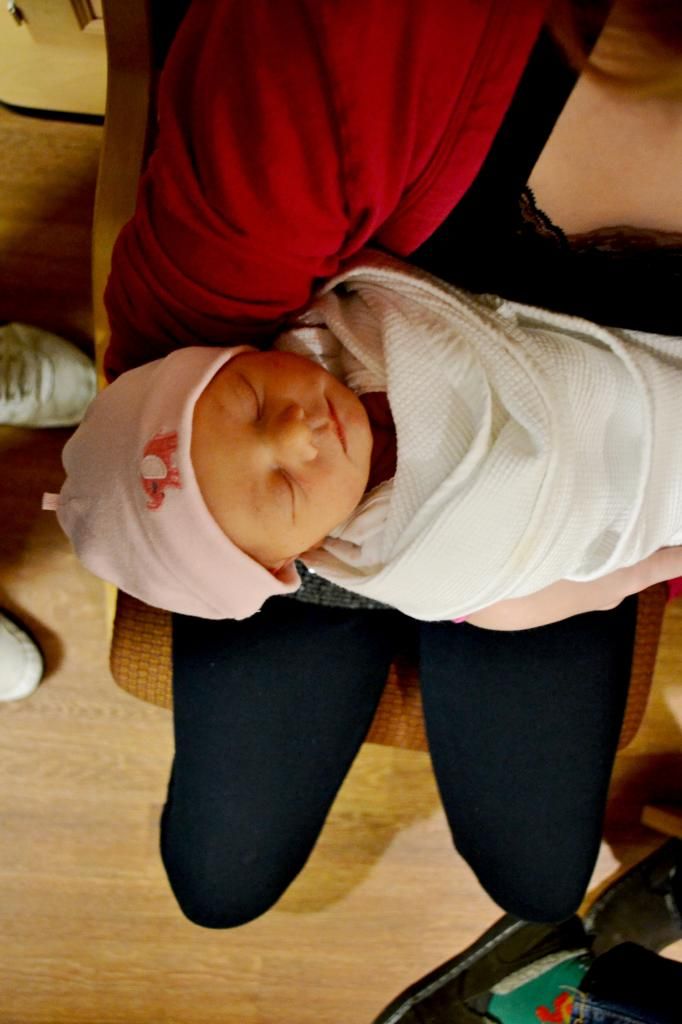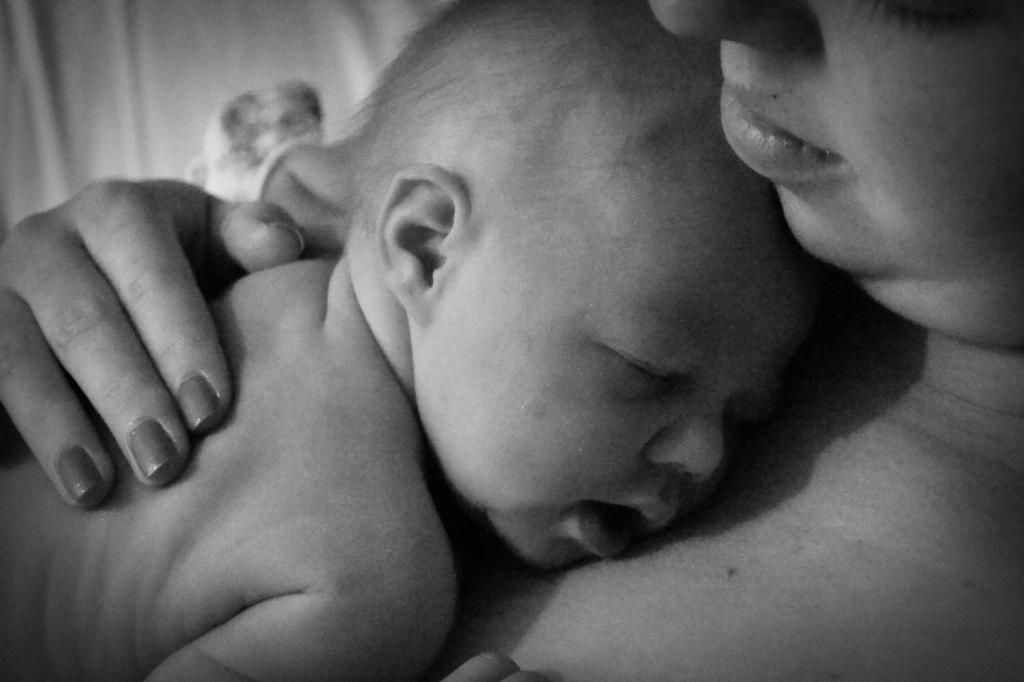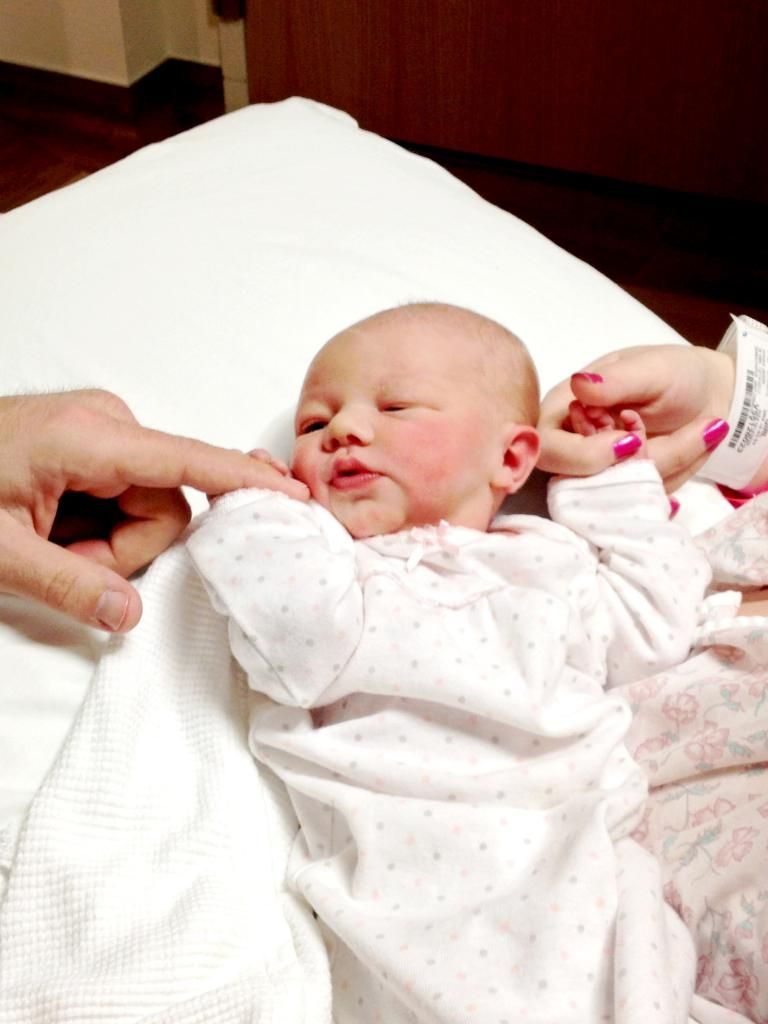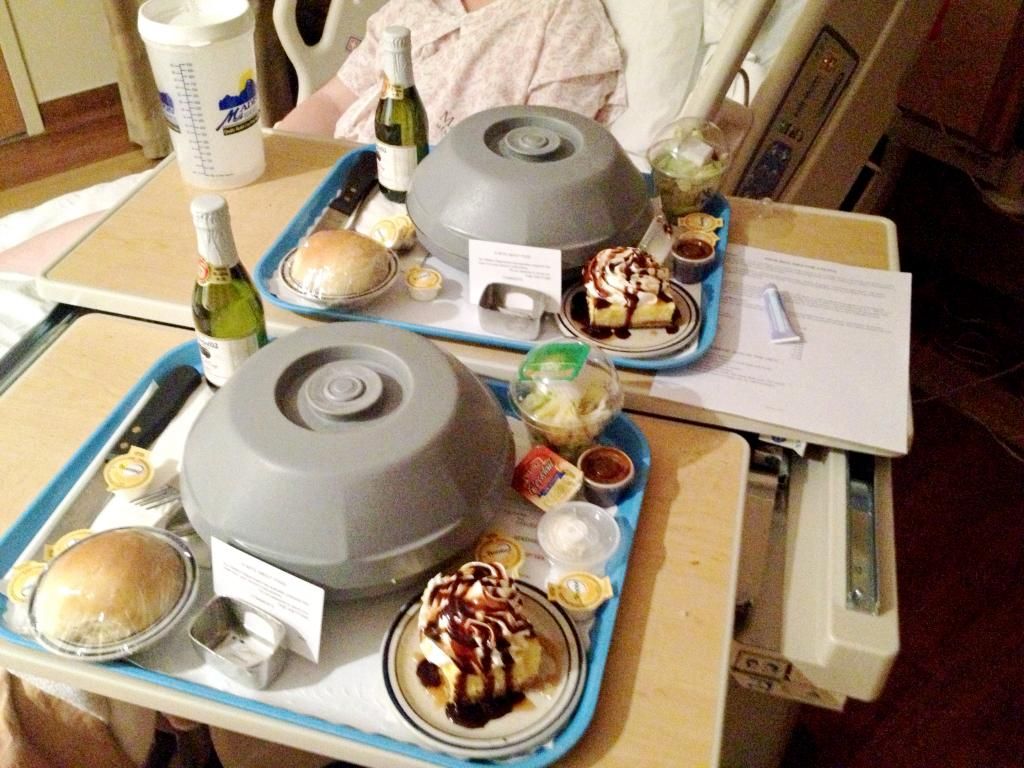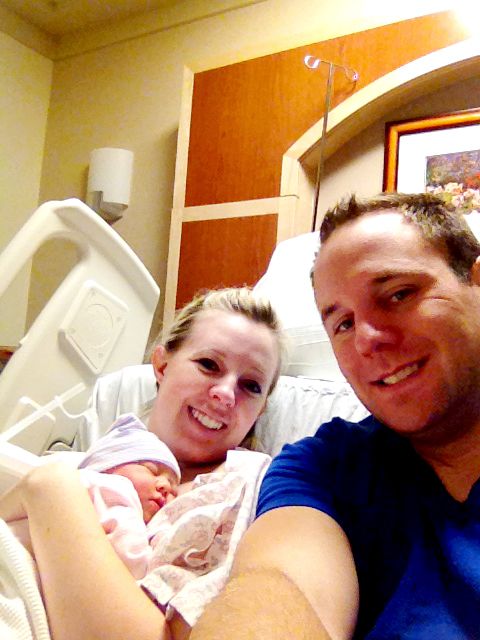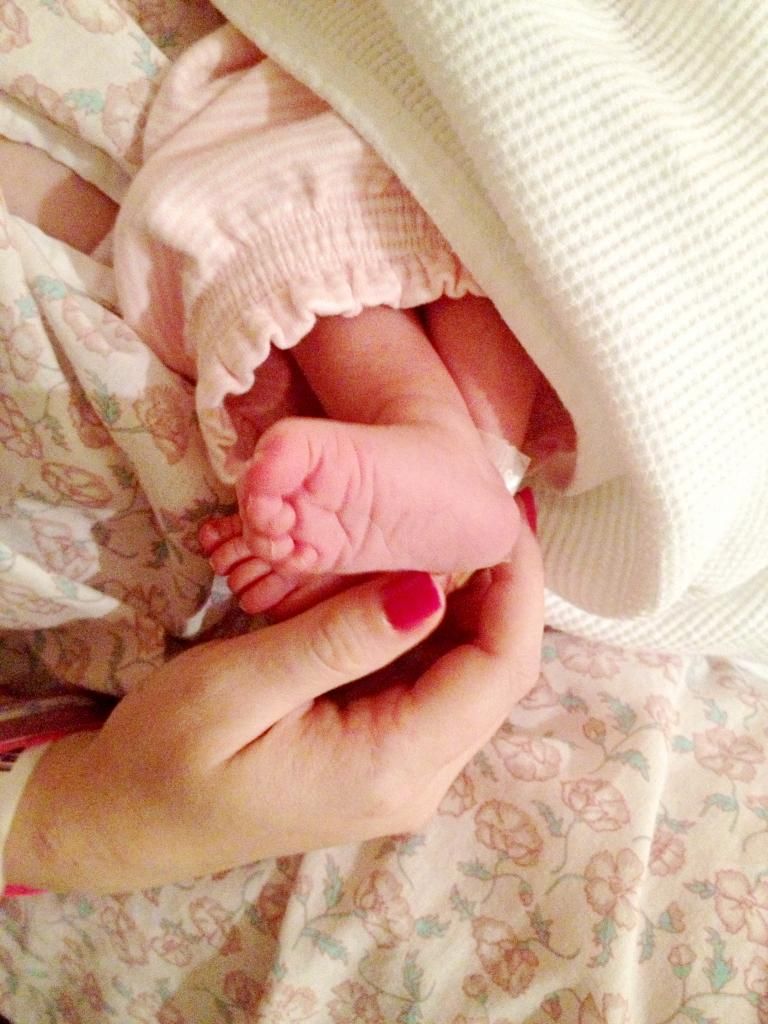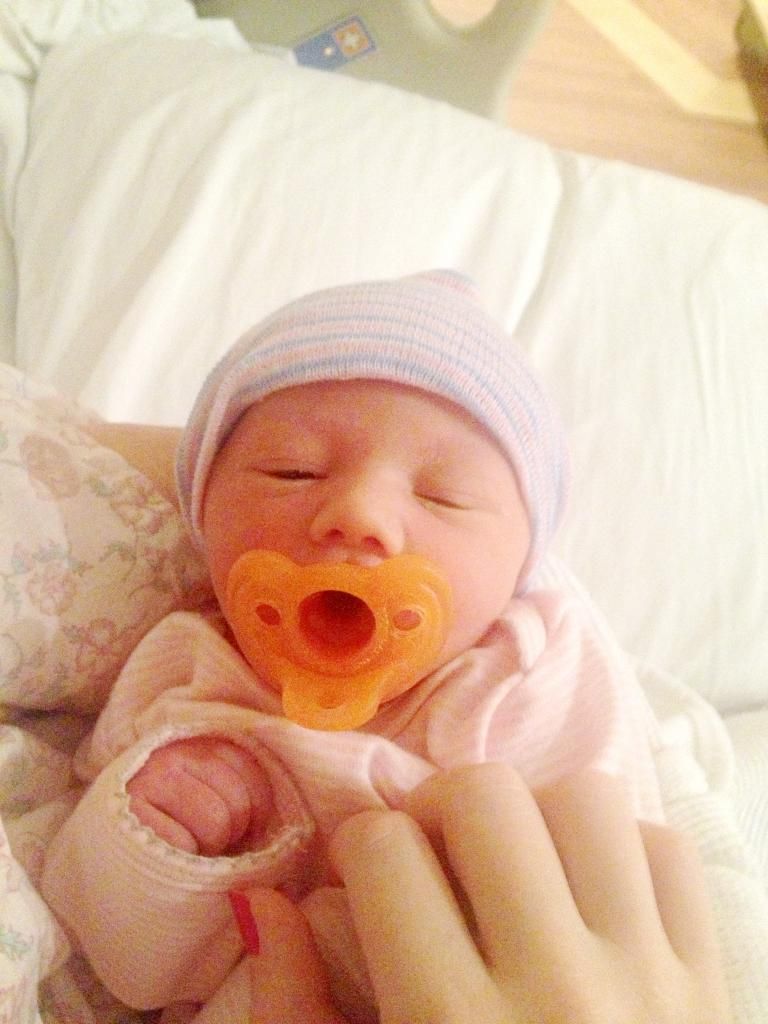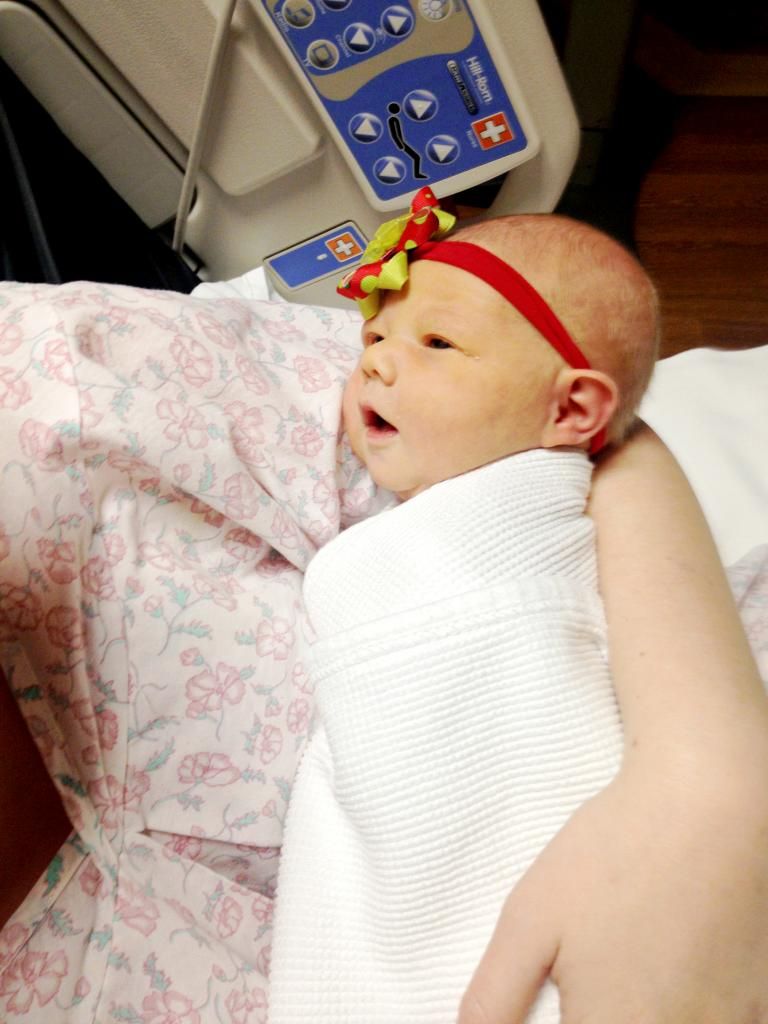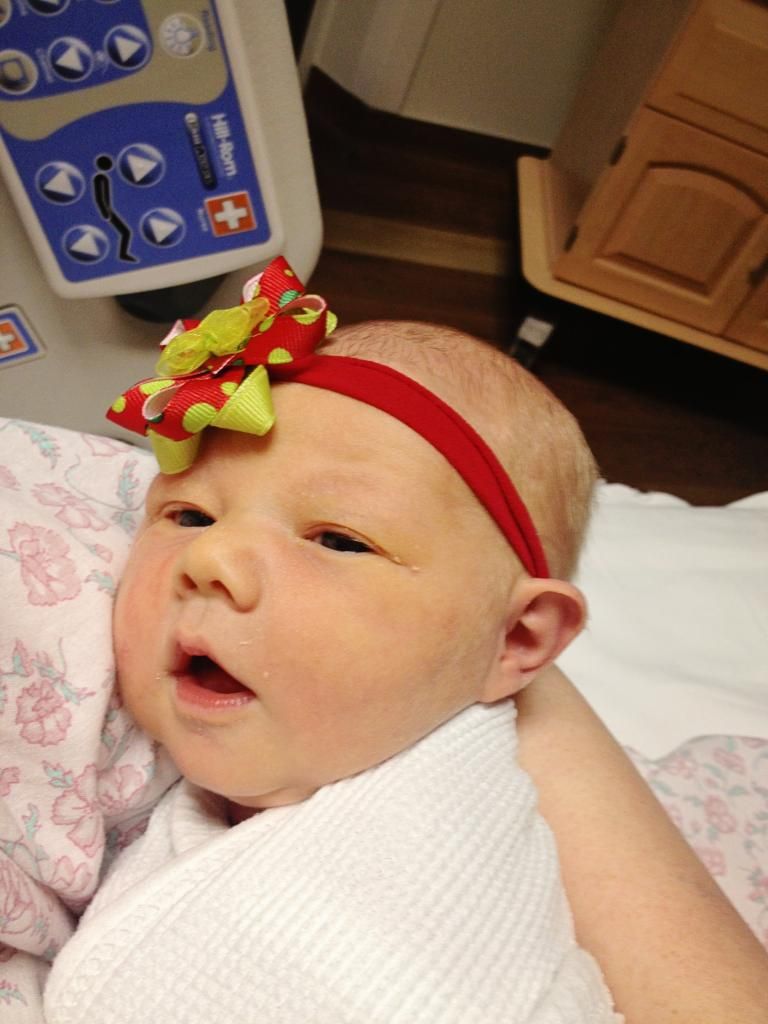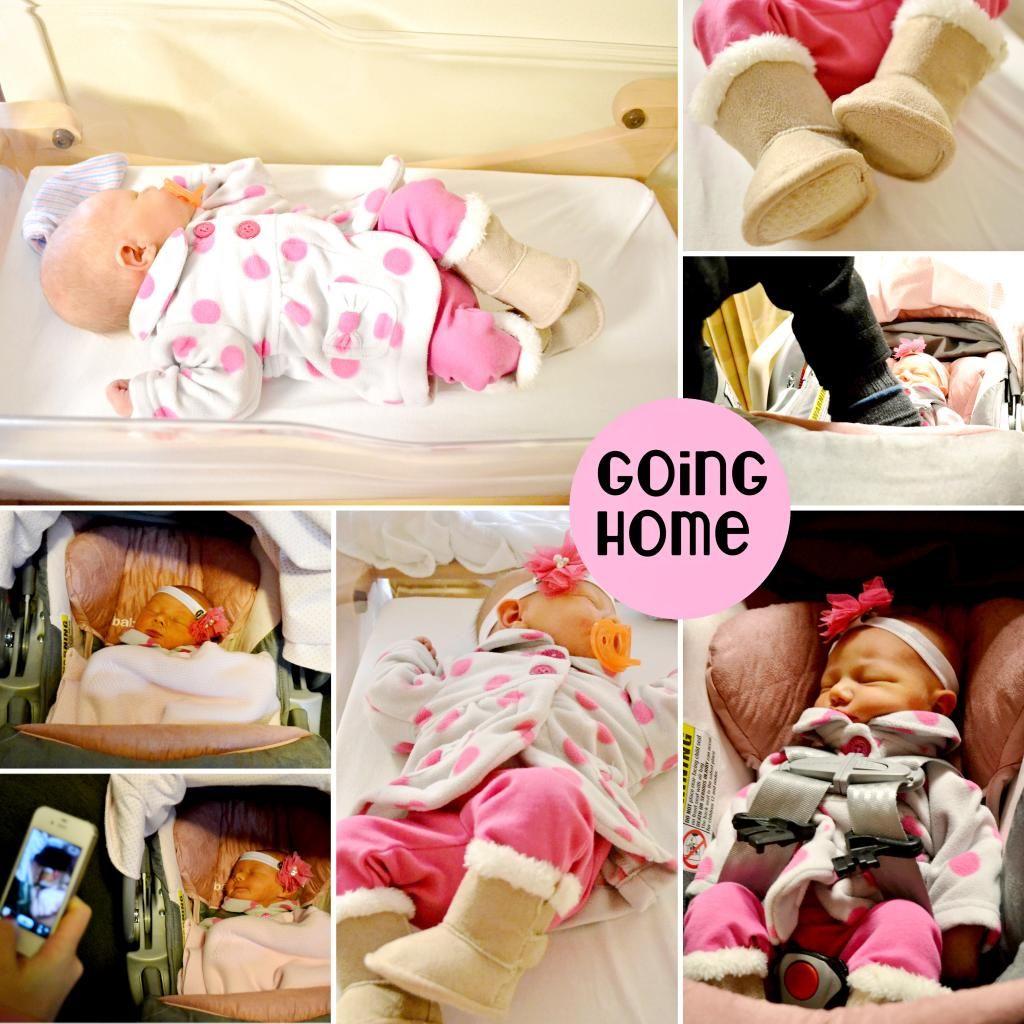 Because of the c-section we stayed at the hospital for 3 days. It really flew by so fast! And we were taken care of so well. We had great nurses, and the food was actually really good. One night they gave us the parents dinner. We each had a tray full of steak and shrimp, cheesecake, potatoes, salad, everything! It was so good and fun to eat together in the hospital bed.
Lucie was such a good little baby! She slept pretty good through the night and I held her pretty much the whole time. I broke the rules because they wanted her sleeping in her little bassinet thing but I could not put her down! Brek would want to stay every night and would make it until about 3 in the morning. Then I would tell him to go home and sleep for a few hours since we lived .2 seconds away. So he would go home and I would stare at my perfect baby! I would send him a bunch a of pictures to wake up to.
She dropped down to the 5 pounds, but the little thing only wanted to sleep it was torture to make her wake up and eat!
We took family naps in the hospital bed, skyped Grandma and Grandpa Tolman almost every night. And Brek was taken care of too because my parents brought him dinner and tons of snacks every night too!
Going home was my favorite! Getting her dressed in her little outfit, and the bow that was WAY to big for her tiny head. She looked like a little doll in her car seat, and we were off into the real world!
I tried to narrow down the pictures because going through and organizing all the pictures we have of her is crazy! Just the hospital alone has 500 +!