For Thanksgiving we hopped in the car Wednesday night picked up Chelsea from work, and headed to Twin Falls for the weekend.
I was STARVING and by the time we hit Pocatello I had to eat something so we stopped at Burger King and the chocolate milkshake was calling my name. I was so excited to eat that thing that I downed it so fast and then the rest of the way I was SICK! I drank it to fast and little baby did not really like the shake I don't think.
We made it to Twin and met Pat and Debbie at Cafe Rio for some nachos then it was straight to Grandpa and Grandma Batemans house. We stayed awake with everyone way past my bedtime and as usual I fell asleep on the couch while everyone else was just visiting away. I am always the one to fall asleep! One day I will be good at staying up late! Ha
The rest of the weekend included
Every part of my body swelling, and started having little contractions which led to me sitting in the chair with my feet up most of the time.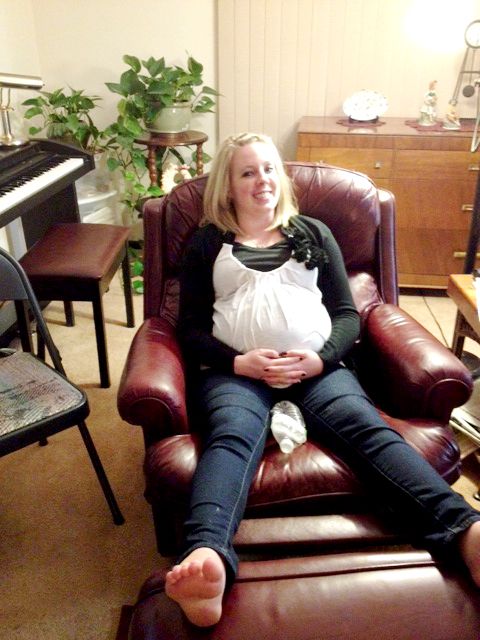 And just having such a great weekend!
It was so good seeing everyone and being close again so we can visit! Thank you Grandpa and Grandma, Pat and Debbie for such a great weekend!