Number 999,999 why I am LOVING being back in Rexburg is we were able to go visit some graves for Memorial Day this year!
Last year I was sick sick sick, and hadn't told anyone that I was preggo yet. We tried to make the day fun by going to sand hollow, and I did my best to have a great time. It was a fun day, but I kept thinking about our loved ones and wished that we could go take some flowers to the graves.
We put Luc in the car, picked up some flowers and were off to visit two very special peoples graves!
I haven't been to Analees grave for about 2 years. I got a little emotional as I put the flowers down. I miss my friend! She was such a huge influence in my life, and I look forward to the day that I get to see her again and give her a great big hug!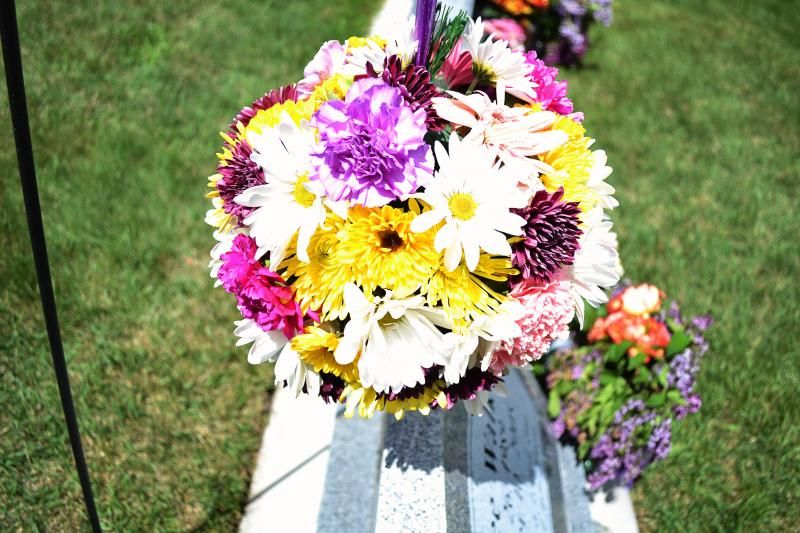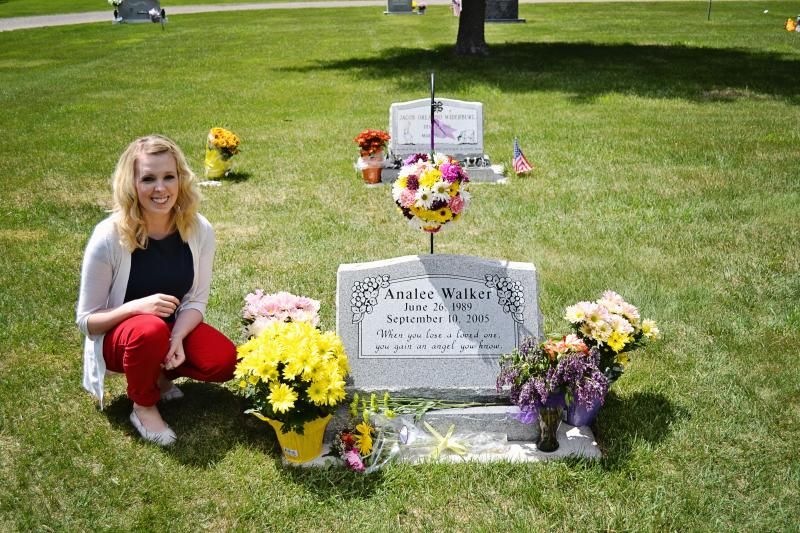 Then next one was a bit of an adventure. I have never been to Preslee's grave, and wanted to go visit it. I wasn't sure where the cemetery actually was and trying to find it on GPS was turning out to be pretty hard. But we lucked out and found it. I was worried we were going to be looking for the headstone for a while, but it was right there when we pulled in!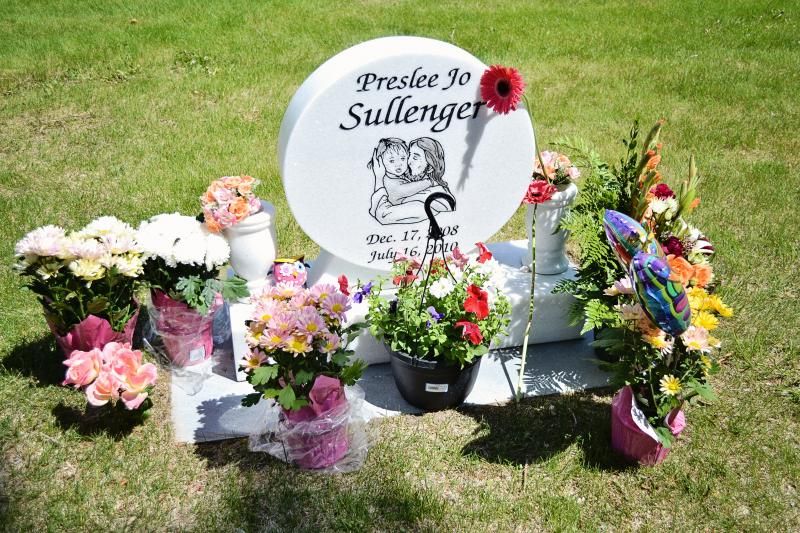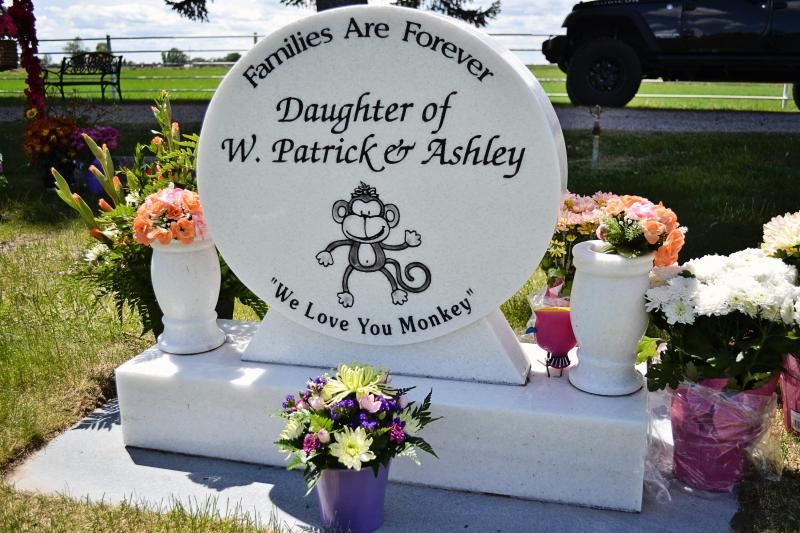 Little Miss Preslee's headstone was beautiful and I got a little emotional there too. Her mom is another great blessing to my life, and my heart hurts for her all the time. I am so thankful for the knowledge we have and that Ash will get to be with her little girl FOREVER!
Lucie was an angel and I wanted to take some pics with her at the graves, but she was sound asleep in her car seat. So her dad and I had a little peaceful drive home.
I do wish that we could have visited our Grandpa, Grandma's and Great Grandma's graves too, but I have been thinking about them all day.
It was a very low key, wonderful, special Memorial Day!