After not blogging for a very very long time because I have a list a mile long of projects I want to do with my pictures, and I have been trying to get them all organized for weeks, I have decided that what good are my pictures of my little Lu if I don't share them for my friends and fam to see! So I have put the organizing on hold tonight to read Divergent/ journal our adventure for the day (multitasking at its finest). The weather was finally decent enough to go to the park! Goose took a 3 hour nap and that NEVER happens so we celebrated by running to Mcdonalds to pick up her first Happy Meal and head to the neighborhood park! We were there for 2 hours, and had the whole place to ourselves almost the whole time! Expect for a few minutes when we met a cute new friend! She LOVED her chicken nuggets dipped in her ranch and ate them like a big girl. Loved her juice and even ate a few apples and fries. This is huge for her since she pretty much thinks eating anything other then chocolate is for the birds. We played on the slide. Screamed some jibberish for everyone to hear, and then to top the day off we drove home around the corner with her on my lap. She though that was the greatest.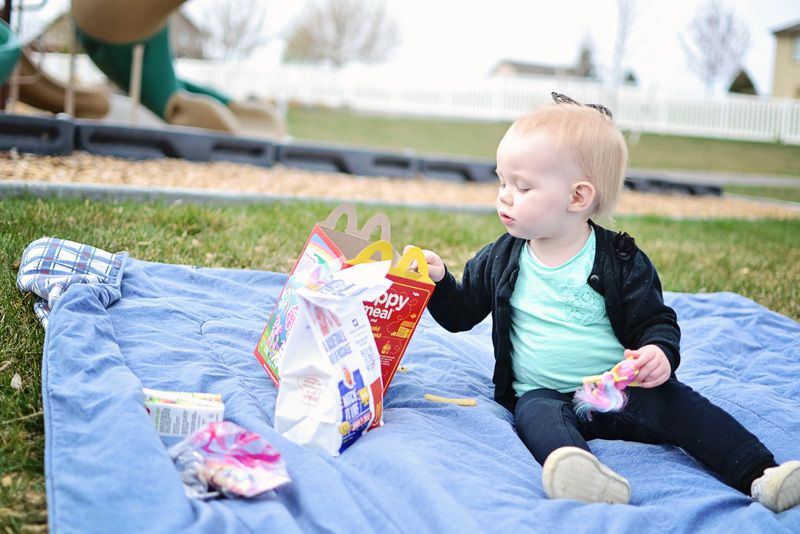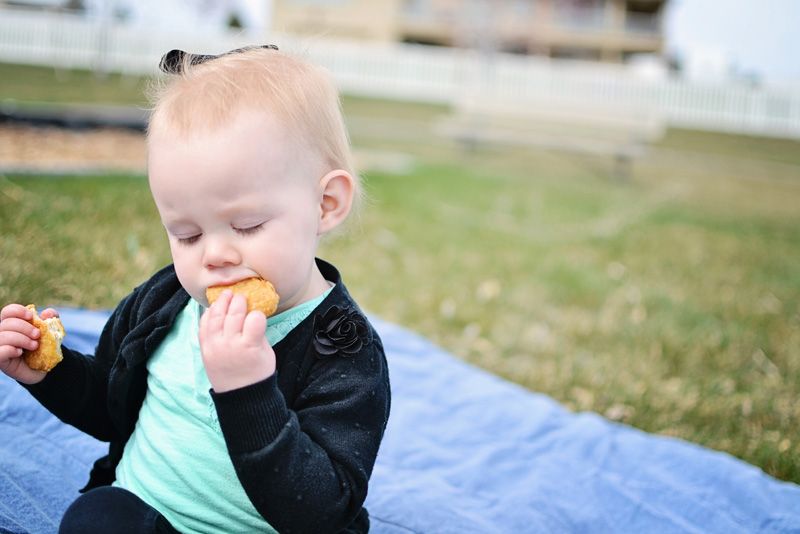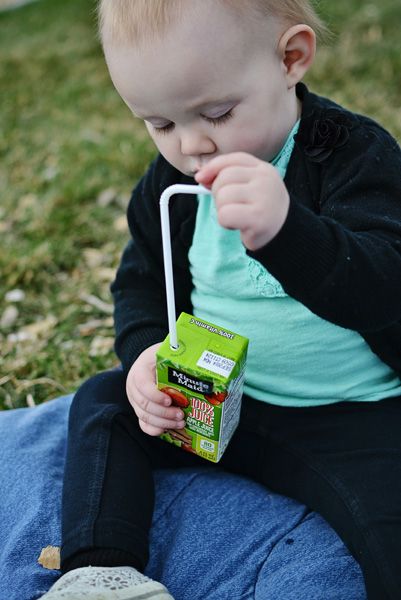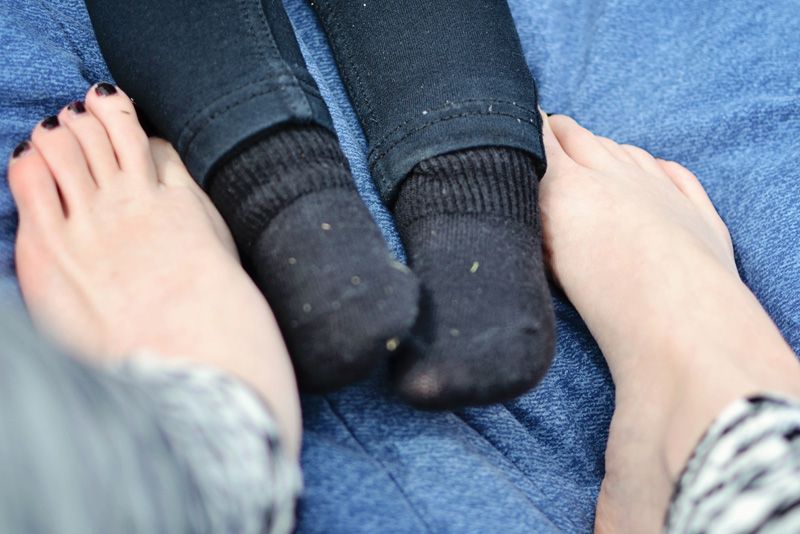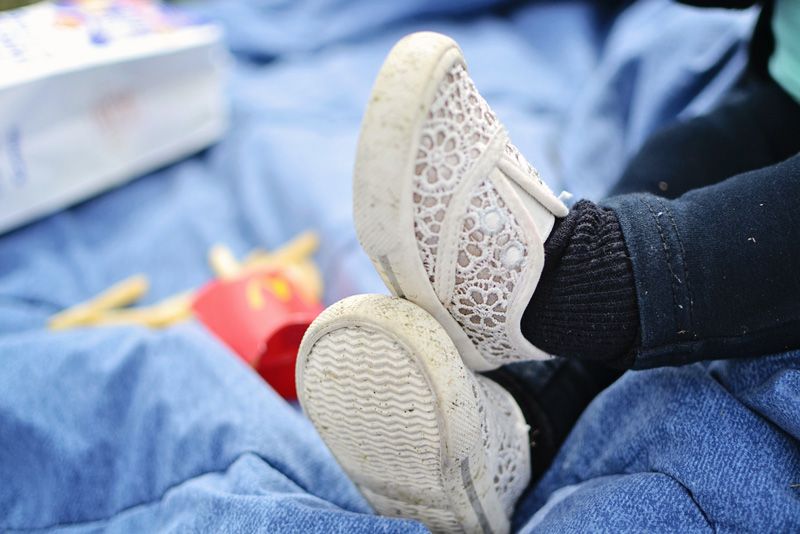 Have to put our shoes on before we go play, and she is such a little lady about it.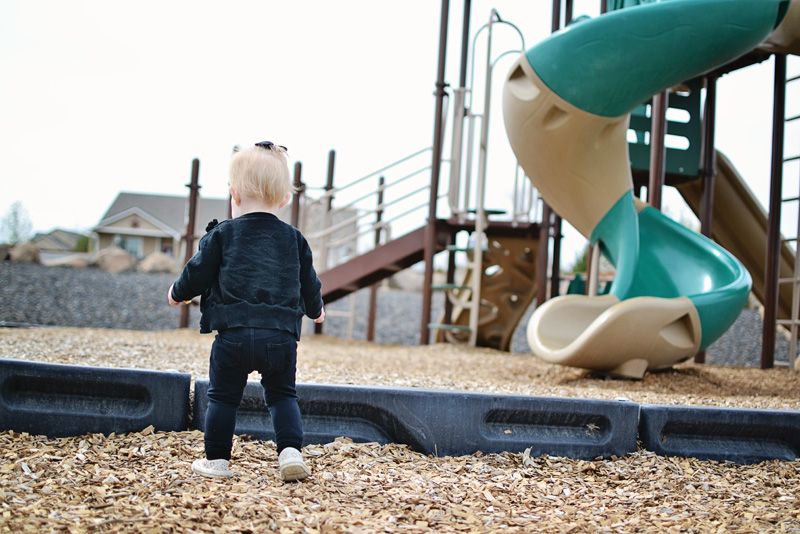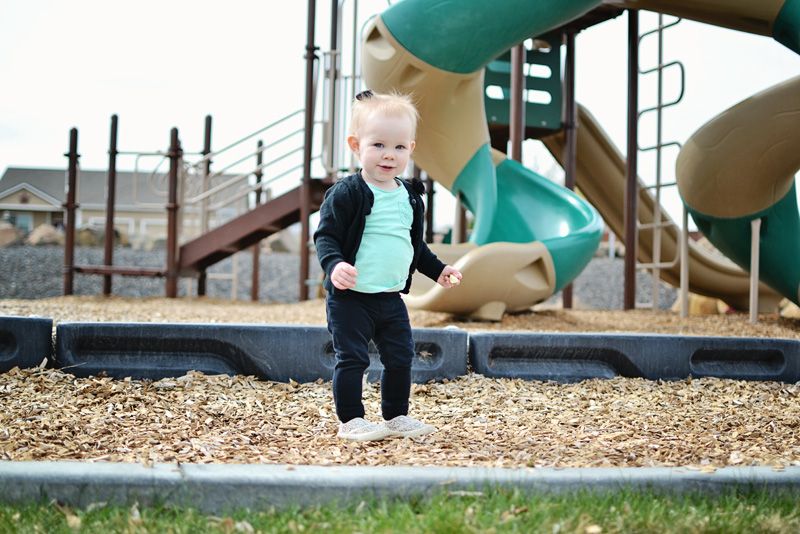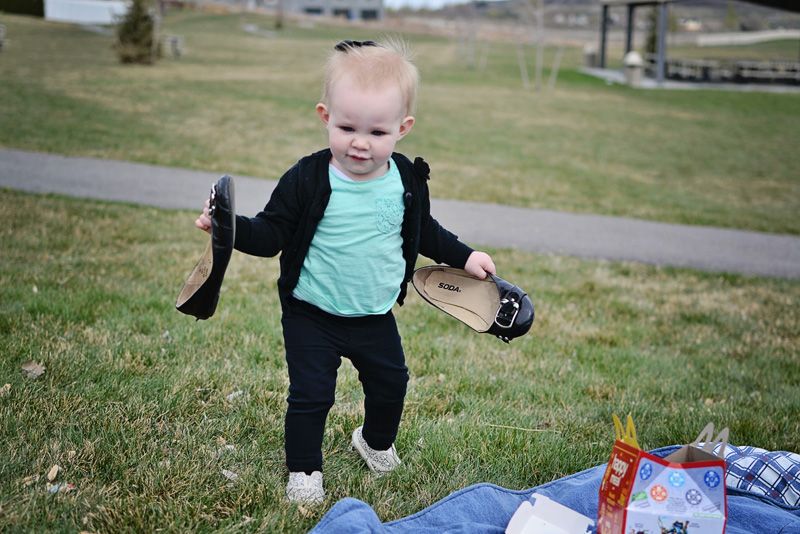 If she finds my shoes anywhere she has to put them back on my feet. She gets so mad when they aren't on.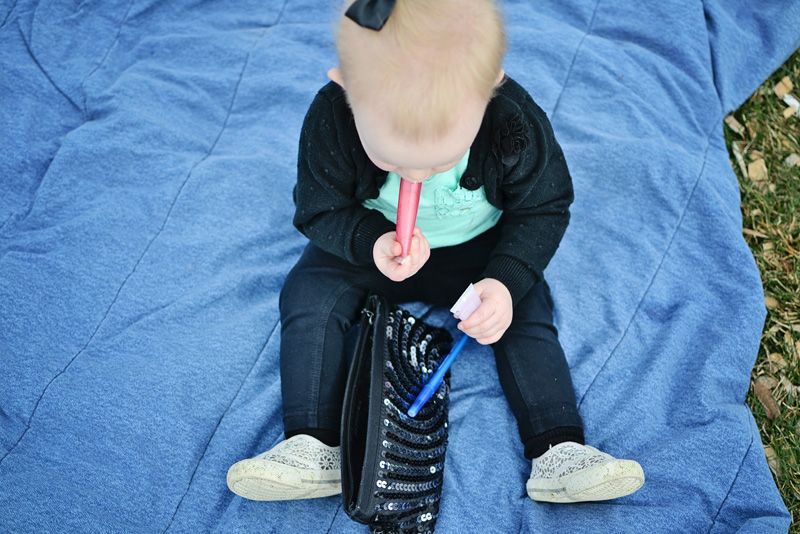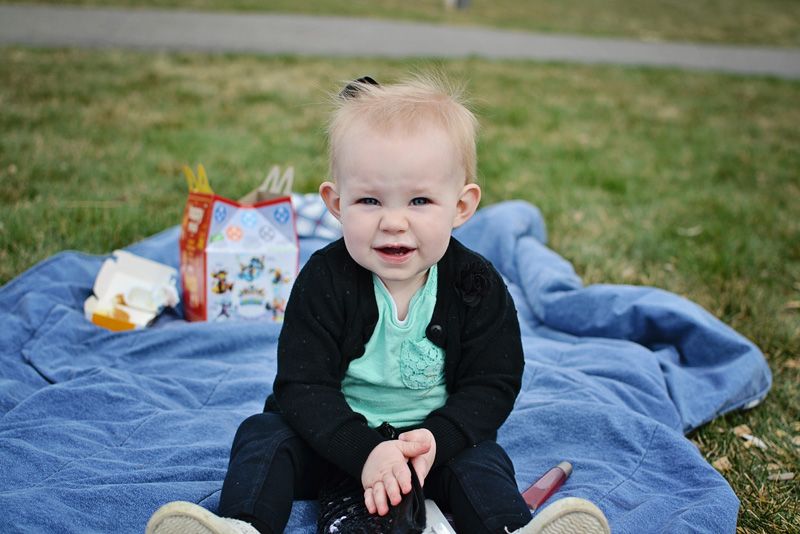 Playing with moms lip gloss bag is a new favorite. It is especially great at church to throw the tampons out for all to see to!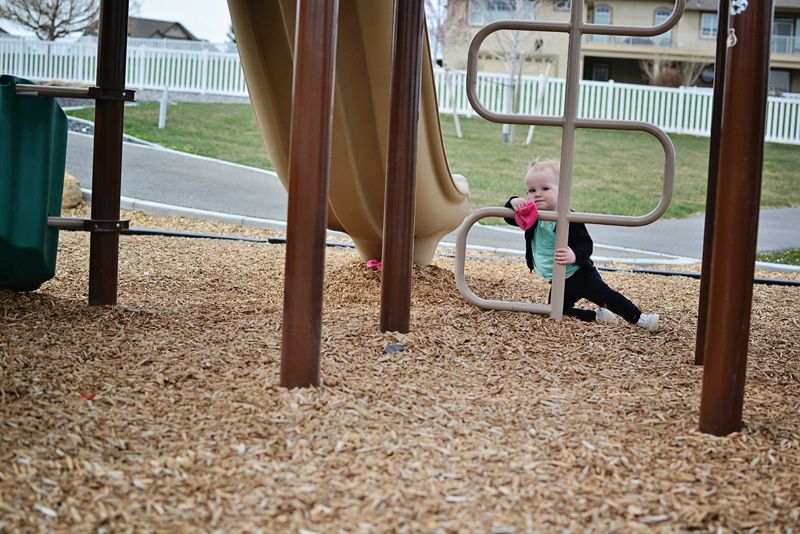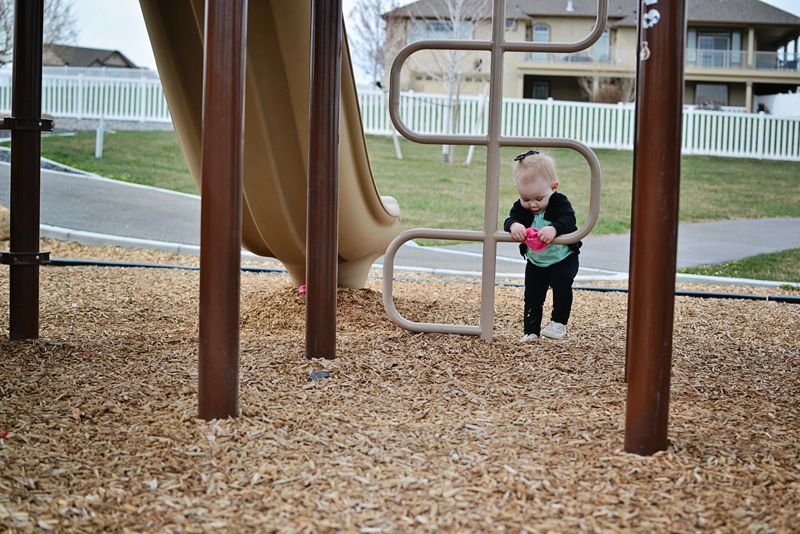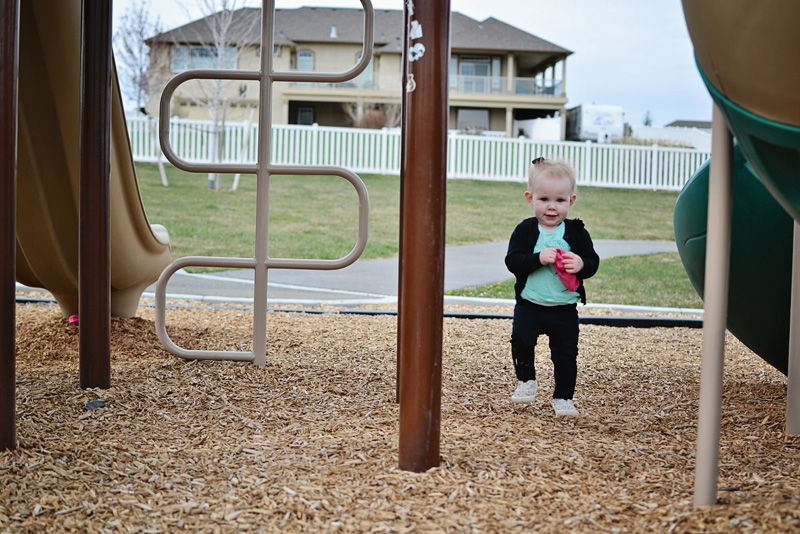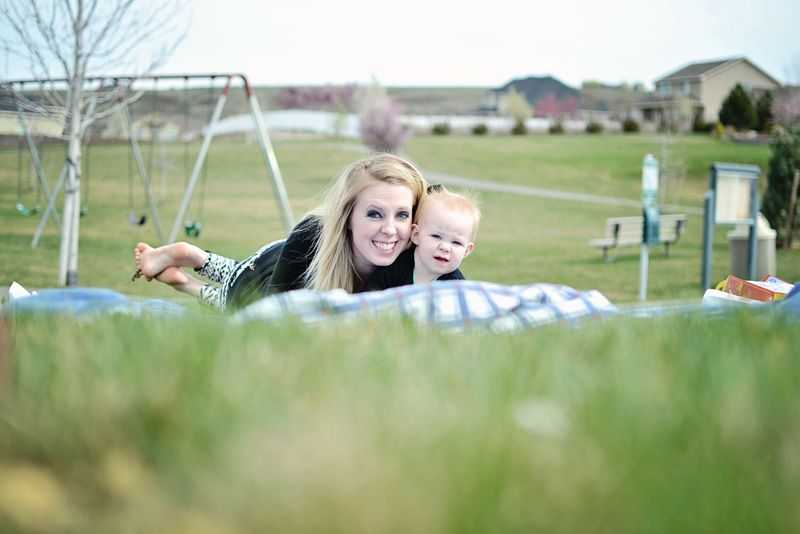 Goosie Girl I sure love you!